I was working in the library the other day, and I noticed how damn pretty some of our books are, even the ones I haven't read, and will never read.  So today I'm going to gush over our prettiest book covers, some of my favourite pretty books, and just prettiness in general.
Black Rabbit Hall by Eve Chase
This design is just my absolute favourite.  The clock, the paper-cut out figures, the blue clouds … ahhh it's just so classy and beautiful.  What you can't see on-screen is that all that gold is shiny on the real cover.  So pretty!
---
The Goddess and the Thief by Essie Fox
Again, the screen doesn't quite do this justice.  That green and pink really pop in real life, bright and vibrant and gorgeous.  I love those decorative hands, just fancy enough to draw your eye, but not so busy they hurt your eyes.  Love it, love it, love it.
---
Hogfather by Terry Pratchett
I have the old Josh Kirby edition of Hogfather at home, and when I first saw this cover it took all my self restraint not to rush out and buy it.  It's so clever – you see the skull first, and then the Christmas ornaments, and it just ties into the story so well.  Favourite!
---
Sedition by Katherine Grant
This one relies pretty much entirely on the typography, and holy wow it succeeds.  All those swirls and twirls around the S are beautiful and classy, and that's made all the better by the piano keys at the bottom.  Seriously simple, seriously pretty.
---
Seed by Lisa Heathfield
Again, what you can't see on the screen is that the entire cover of this book is shiny and reflective.  It's a real eye-catcher on a display table, the colours seeming to swim as you turn it.  The typography is almost ghostly on the real cover – super cool.
---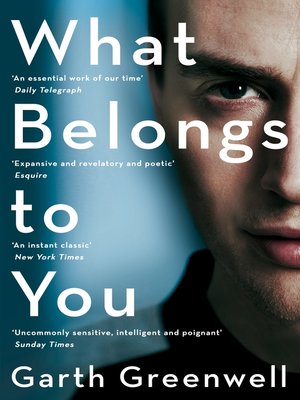 What Belongs to You by Garth Greenwell
This one isn't so much pretty as just cool.  At firstt, I thought the cover was a weird, computer-generated pattern.  It was only looking closer that I realised it's a photo of a block of flats.  Clever photography, clever cover.  I love it.
---
Every Mountain Made Low by Alex White
This cover is the definition of simplicity.  The yellow stands out beautifully, the chalk-like city soft and a little spooky, the lone figure in the centre wonderfully eye-catching.  And a fantastic title to boot!  What a lovely cover.
---
These are by far not the only beautiful books in our library, and I could gush about this all day!  What are your favourite pretty book covers?  Send them to me so I can smile and sigh over how gosh darn lovely books are.